Virtual reality Samsung HMD Odyssey+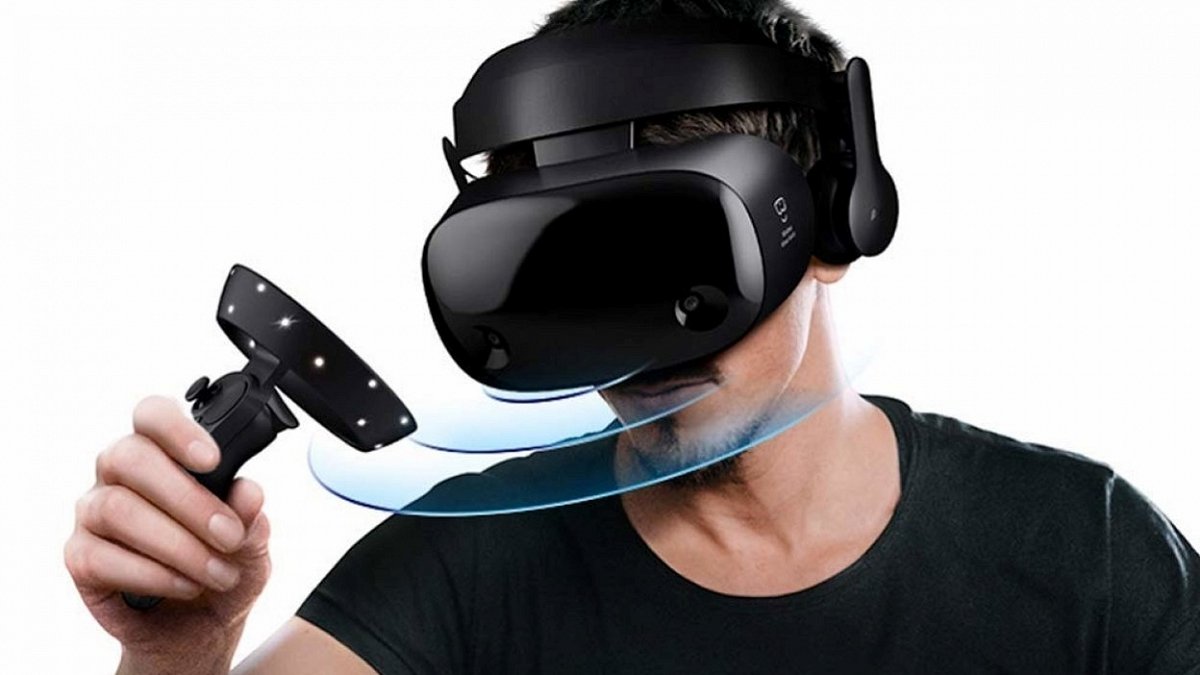 HMD Odyssey+ comes with dual 3K Dual AMOLED displays with newly added anti screen-door effect to set aside the visible pixels on displayed image that lowered visual quality. The dual displays offer high resolution and wide viewing angle of up to 110-degree. HMD Odyssey+ features AKG built-in headphone that supports 360-degree spatial audio.
The HMD Odyssey+'s built in Inside-Out Position tracking enables users to set up games anywhere immediately with ease, without external motion sensors. Together with built-in Bluetooth, users can connect the controller and HMD headset directly for seamlessly swift control. HMD Odyssey+ also provides flashlight for easier switch between reality and virtual reality.