Augmented reality HoloLens 2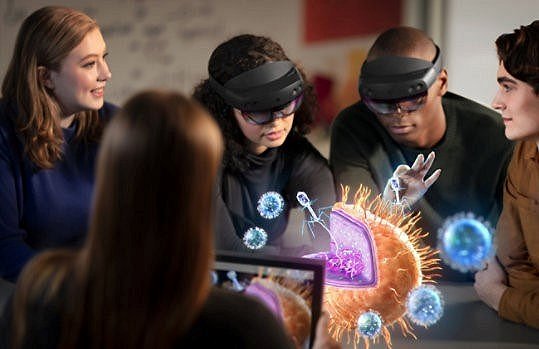 HoloLens2 is the second iteration of Microsoft's revolutionary head-mounted mixed reality device. It's a device you put on your head, with a visor over your eyes, which enables a completely new way of interacting with information. It's a self-contained device, with an on-board computer and built-in Wi-Fi, which acts as a client for data on the device itself, the Azure cloud, or the web in general.
There are intuitive, hand gestures, which enable easier content manipulation. Any command could be a combination of the user's hand movement combined with voice control. Device is small and light, thus making it comfortable to wear and to work with.